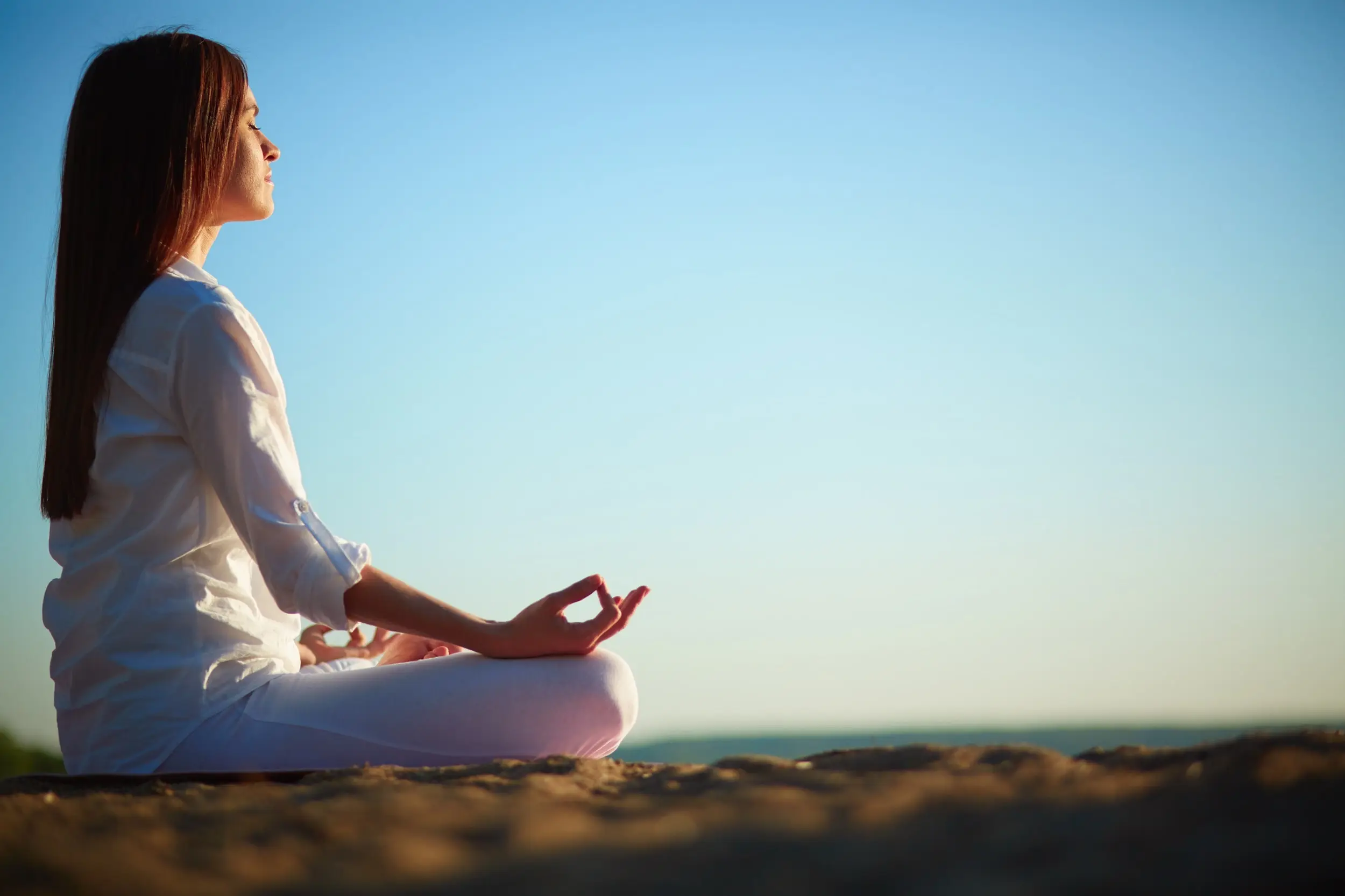 Are you a beginner looking for a good meditation center in Delhi? Well you will find many on the internet. But it can be really challenging to decide which one would be the best for you? Not only a meditation center but many people also get confused with which meditation type would be the best for them?
Today, let's try to find answers to each of these questions and more so that you can choose the right center, right teacher, and right meditation according to your needs. We will also talk about the best meditation center in Delhi and meditation practice for beginners in the end. 
Meditation Types 
So one of the most asked questions we have come across is regarding meditation types.People who are just beginning their meditation journey often want to practice the best meditation so that they can have all the benefits in a very short time. Though nothing wrong with the idea of availing the benefits, here are two very important points that everyone must understand. First, meditation has no type. It is a state actually, a state where your body is still and your mind is still. Though you are not focussing on anything but you are aware. In this state of utter silence and utter peacefulness, the practitioner just becomes pure consciousness. We know it is hard to understand but it's really easy to achieve if you are practicing under the right guidance. 
Moreover, when a teacher, a mentor or anyone is talking about meditation types, he is actually talking about meditation technique types. Technique, we can say, is a tool and that too a very helpful one. We can say that it is the means or a preparation to achieve a state where sitting for meditation becomes really easy.
 Often people confuse these two with each other and never really achieve the state of meditation because they stop just after the preparation. Also, there are various techniques. Some of the most talked about are the Chakra Healing Techniques, Vipassana, Mantra Meditation, Active meditation, Mindfulness and many more.
Which one is the best meditation for you
Now which one is best for meditation practice for beginners. Actually the answer to this question is very simple. There are literally hundreds of techniques out there and they all can be quite efficient if performed with full dedication under the right guidance. Some of these techniques will help you lay off the stress, restlessness and mood swings paving the way for you to slip in the meditative state. There are a few techniques that are designed to heal the various chakras and mental health issues like anxiety and trauma. These are called healing techniques. Others will help you with problems like insomnia, incessant thoughts, low and negative energy and will recharge and rejuvenate you. So a practitioner should decide the technique according to his problems and needs. 
Best Meditation Center in Delhi:-
Enlightened Circle is a meditation center in Delhi that offers spiritual growth and mental well being workshops for beginners as well as seasoned seekers. We conduct various meditation programs online as well as offline. Two of these programs which can push start meditation practice for beginners and can immensely help seasoned seekers to take the jump in their journey are Foundation Program and Dhyan Yog Program. 
Foundation as the name suggests helps to lay more of a foundation for the meditation practice. It will not only help you to gain clarity of life as well as meditation but also instill in you the art of making right decisions at the right time. It will break the age old patterns and habits and lay the foundation for the new ones. In Short, we can say that the foundation program will help you unlock your hidden potential to live a happy and contented life. 
On the other hand Dhyan Yog Program is the master key that opens the doors to eternal spirituality growth. In this program you will gain profound and right knowledge and understand the science behind various ancient and modern techniques. This program is meticulously crafted to shed the fallacies and deceitful meditation myths and practices. Along with all this the seeker will get one on one personalized guidance to carve his path and find the answer to the most important question 'who I am?'.
Another thing that makes the Enlightened Circle the best meditation center in Delhi is the fact that we have curated all the programs and techniques keeping modern men, his lifestyle, challenges, needs and psychology in mind. We also understand that one of the most important requirements in spirituality for growth is consistency. And to help individuals with consistency we conduct online as well offline sessions for old as well as our new members. 
If you want to know more about Enlightened Circle and various programs conducted, please visit Enlightened Circle Website. 
Thank You.